Thankful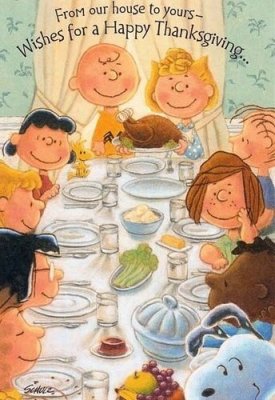 Today is the day for cooking a traditional Thanksgiving dinner, taking out the special table cloths and dishes to set a fancy table and enjoy a nice glass of wine. The Macy's Thanksgiving Parade is routinely watched in the morning on this day, but not this year.
We have a house full of guest coming and are up early busy preparing. There will be fun conversations, reminisincing and teasing. At dinner, we will go around the table to take a turn at 'what your thankful for'. After dinner, there will more than one football game watched, and naps taken.
I'm thankful for many things in my life, but most importantly; a loving family, wonderful friends, and good health. I'm also grateful for my little piece of the earth, Jet and Jasmine, and my flock of hens!
Wishing you and your family a Happy Thanksgiving!!!