The Day After
Well, I'm glad that's over. We survived the storm with minimal tree damage and never lost power. During the peak of the storm the winds were scary strong and wind driven rain pounded on the house and windows. We felt the house shake a few times. Because this tree snapped which is right were our cars are parked, DH had to go out during the height of the storm to move the cars onto the other side of the house. That was scary and dangerous.

The hens are relieved to be released today. They did well yesterday, but I'm glad they don't need to be indoors for another day.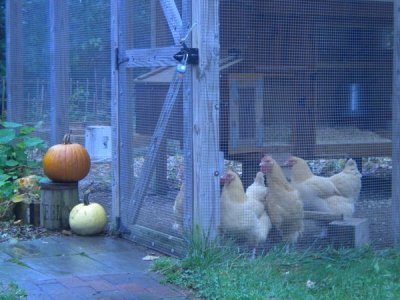 We spent today doing clean up and will need to continue tomorrow. We also have a tree removal crew coming to take down the broken trees. All in all, very thankful!!